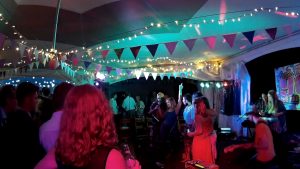 The band was very forthcoming in gaining information prior to the event to ensure that they catered to our need, theme, location and logistics. They also assisted in giving us advice rectifying technical issues that we had with our DJ kit prior to our event. They arrived on time enabling all the necessary security checks to be conducted. The information that was gathered weeks leading up to the event meant that they were able to setup within the designated area with little to none input from myself which allowed me to focus on other issues within the event.
The band set up was very well from: the band image, the sound, the track set, interaction to and from the crowd and the obvious change in tempo from Brit Pop classics through to classic dance anthems well and truly got the crowd going.
I was very impressed on how professional the band was and how good they were musically, this was definitely a key to the overall success of our function.
I will most definitely book again and will be recommending to other Regiments.
|